About us
Through our work we want to enable as many children as possible to access quality education and to empower decision-takers and change-makers to achieve this goal.
What we do
We provide Education and Development project design and programme management, consultancy & research services, plus unique education and SDG focused CSR advisory and policy development services.
Contact us
For more information about us and the work we do please contact us. If you are interested in working with us, becoming a partner or consultant we would like to hear from you.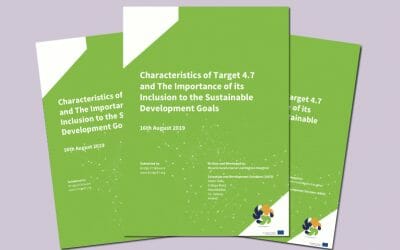 We recently published Characteristics of Target 4.7 and the importance of its inclusion of the Sustainable Development Goals and it can be read using the link below. Read publication (698 KB PDF)
read more
Working to build a better future for all
Our founders & directors have all developed, successfully fundraised for, managed and evaluated dozens of large education development projects, as well as consultancy work and working on Corporate Social Responsibility.